Welcome to the new promotional week of the Handmade Mania link-up! I heard it in the weather forecast – SNOW! Now, I understand some of you have already had a snow…a bunch of snow. And more than likely tired of it, but this "snow-lover" has only seen one snow storm this year and I need to see more. Let me share my excitement that the weather man called for it. It more than likely will not happen as it is 40degress today. But I can hope.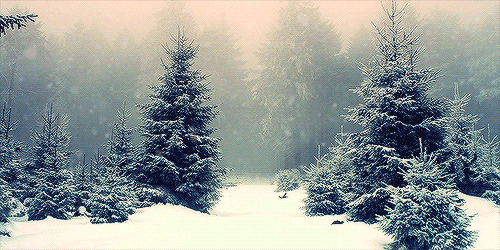 Welcome!
What is this post you ask? This is a weekly link up for handmade products within your online shop to help them be promoted to a whole new group of people! Yay for free promotion! By you linking up and sharing others, others share your products on their social media, putting you in front of a new group of people. And by doing so, you are building upon your crafty network of exposure with minimal effort. Please, make sure to share this link up with another amazing handmadelove indie shop! Then we all will meet someone new.
[tweetshare tweet="#HandmadeMania week 106 is posted #featuring A-mazing #handmadelove shops – Is one you? come join the FREE #promotional #linkup FUN!" username="KKHandmade"]
Last weeks Linkup:
49 links

65 clicks


99 views
Woohoo! You guys are Awesome! And thank you for joining in during the extended week! Thank you all so much for joining and sharing. You all make this linkup work and grow. And a huge encouragement to me.
Krazy Views:
Krazies Picks:
Now onto the NEW week!
Here are the RULES:
You can link up to FOUR individual products from your shop(s) below for some networking/sharing fun! Select FOUR products from the collection to SHARE via social media using #handmadelove. What can you linkup? If you make it with your own hands, you may add it, including designed items. Please, do not link to your Facebook page or Blog posts. All other platforms excepted.
Do you have two or MORE handmadelove shops? You are welcome to list 4 items from EACH SHOP! That is right – YOU can join ALL your shops! While more sharing would be appreciated…you are still only required to share 4 times. ♥
Please share in a comment what FOUR products you share and where. I will do my best to respond timely. Thank you! ☺
By doing this, you'll be able to share EPIC handmade goodness and build your handmade network! Please share this linkup with someone else this week. The more people we have to join in, the more our items will be shared and seen! You sharing this link up, helps it to grow even more! I am super excited to share some EPIC Handmade Goodness this week!! Make sure to use the #handmadelove so I can find and share what you share easily. Thank you.  ☺
How to link up:
Click "add your link"

Box 1: add the URL to your Individual product hit tab

Box 2: will add product details – edit those as you wish

Box 3: put in your email address

then select a thumbnail photo and hit DONE! ☺

Share it if you wish too! They make it very easy with buttons for the main sharing platforms.
Your items now have 8+chances of being featured next week! Make sure to linkup, share, and share the link up with someone else! If we all share this promotion, then it will help us all! You are welcome to share more links within the link up, the more people are viewing our shops and the more potential of turning a browser into a buyer. I am so excited to see what #handmadelove links you post! ☺
[tweetshare tweet="Week 106 of #HandmadeMania weekly #linkup is filling up – ADD your #product #link for #FREE #promotions!" via="no"]